Map of Spanish America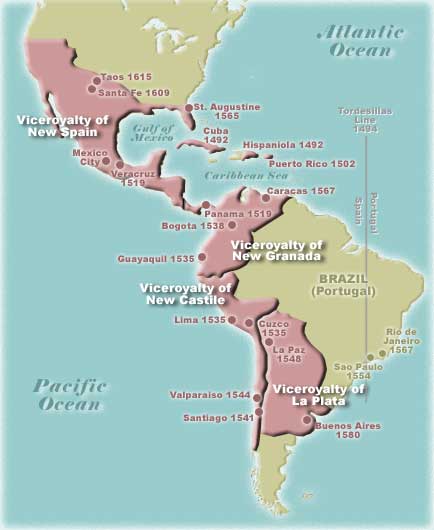 See related topics:
- - - Books You May Like Include: ----
Enchanted Legends and Lore of New Mexico Witches, Ghosts & Spirits by Ray John de Aragón.
Beginning in the seventeenth century, townsfolk and rural dwellers in the remote Spanish colonial city of Santa Fe maintained a provocative interest i...
American Colonies: The Settling of North America by Alan Taylor.
With this volume, Alan Taylor challenges the traditional story of colonial history by examining the many cultures that helped make America. Transcendi...
The Pirates Laffite: The Treacherous World of the Corsairs of the Gulf by William C. Davis.
"Jean and Pierre Laffite's lives were intertwined with the most colorful period in New Orleans' history, the era from just after the Louisiana Purchas...