Amnesty International was founded in 1961 by British attorney Peter Benenson. Its American counterpart, founded the same year, is Amnesty International USA (AIUSA).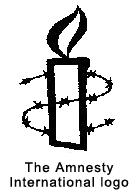 The organization was formed with the idea that all human rights in the UN Universal Declaration of Human Rights must be protected.
Benenson campaigned for all "prisoners of conscience" to be freed. Incarceration on grounds of conscientious resistance is the detention of an individual for the nonviolent exercise of his or her beliefs, which differs from the political prisoner.
In addition, Beneson's goal was to seek fair and speedy trials for political prisoners and the abolition of the death penalty, torture, and other cruel treatment of prisoners.
The Amnesty group routinely sends teams of researchers to investigate claims of human rights abuses. Those groups find and report such cases to various government officials.
In 1977, Amnesty won the Nobel Peace Prize for its work in defending human rights around the world.